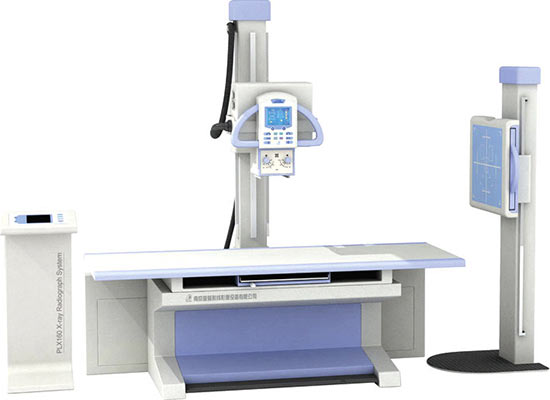 IMAX 160
High Frequency X-ray Radiography System
IMAX 160 is used to photograph patient's head ,chest,stomach,lumbar and extremities.
Modular design,easy to install,easy to maintain.
Excellent quality x-ray ,fully meet the needs of a wide range of clinical diagnosis.
Flexible column support structure,floating bed with electromagnetic brake.
Make photography position more accurate ,fully enhance photographic quality .
Simple and efficient exposure setting ,save inspection time.
Specification
Power Output: 15KW
Inverter Frequency: 40KHZ
Dual-focus: 0.3/0.6
Tube Voltage: 40~125KV
Tube Current: 200mA
Power Supply: 220V 50HZ
mAs 0.4~360mAs