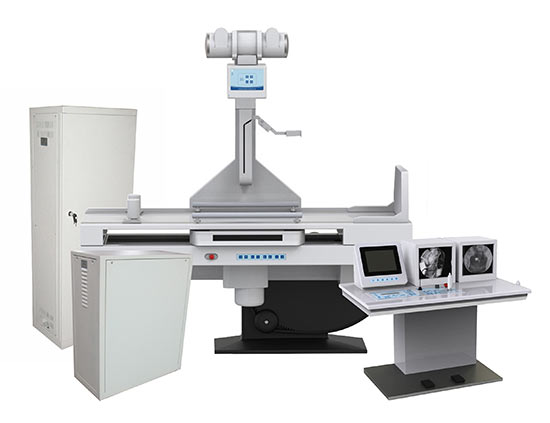 IMAX 5000
IMAX 5000 is used to photograph patient's esophagus,chest,gastrointestinal,abdomen,limbs etc for common radiography ,beam limiting device radiograph and high KV radiography.
The console applies LCD display screen.
Use the microprocessor limited-time control.
Select the exposure tube current at the same time to determine the focus.
Adopts mA, KV, s three parameters free matching work method.
The time of fluoroscope of this machine is controlled by program.
Use two-step hand-swicth control model.
The devices have the mA,KV of photograph table projection chosen.
Specification
Power Output: 40KW
Frequency: 50HZ±1HZ
Voltage: 380V±38V
Dual-Focus: 1.0/2.0
Monitor: 14"High Definition Medical Monitor